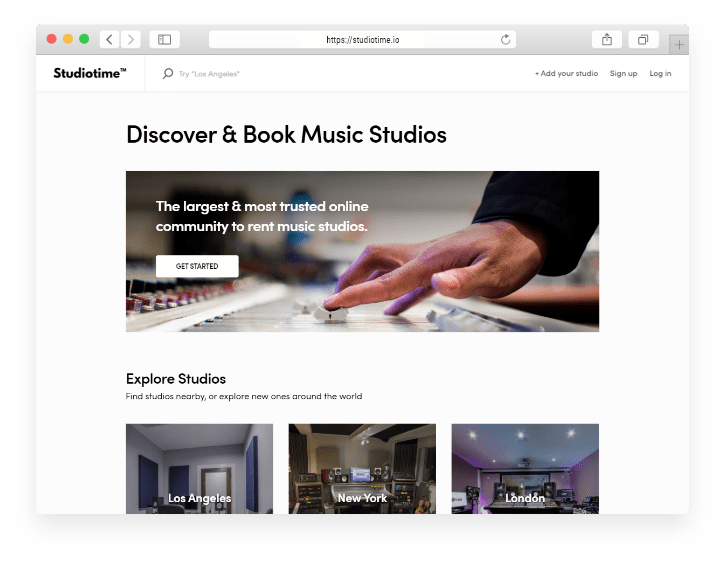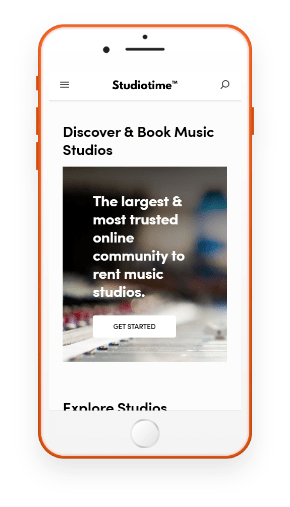 Studiotime is the largest and most trusted online community to rent music studios. Their marketplace includes studios in 35+ countries from home studios to some of the world's most exclusive recording studios.
SEE HOW WE DID IT
The Job: Built on the Sharetribe Marketplace platform, Studiotime was successful but felt confined by the tools in the platform. They needed a way to refine the payment process, improve the login flow, and create a more robust studio search.
The Solution: Worklab deployed custom user flows to fulfill Studiotimes unique needs in Sharetribe.
The Result: This customization reduced the number of chargebacks and fake users to make a big difference in the company's bottom line.
Service
Product Consulting
Project Management
Software Development
Platform Migration
DevOps
Data Syncing
Tech Stack
ReactJS

MongoDB

Sharetribe Flex Platform