Employing
Exceptional Talent
At Worklab we know that the people behind the project matter. Our engineers, product & project managers, designers, and quality assurance team are hardworking and truly love what they do. We are devoted to developing your product and will keep you with us every step of the way.
Meet Marc Precilla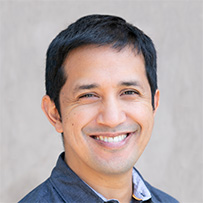 Founder
I started Worklab to address the same issues I ran into while working my first tech job in 1996.
How can we make expensive, tedious work streamlined and more efficient? How can we stop wasting time pushing a rock up a mountain, and get back to more important and rewarding things?
In those early days of the internet and desktop publishing, I was working for UCLA's new electronic media division of the Daily Bruin newspaper while pursuing my degree in applied mathematics. The job was an overnight operation involving lots of copy and pasting to get the papers articles online. It was tedious, time consuming, and was rife with human mistakes. But with a little help from javascript and asp, I was able to streamline a 5 hour labor into a quick 50 minute task and eliminate operator error.
Whether your project is straightforward or complex our goal at Worklab is to create highly functional and productive systems that make your life easier and your company more profitable.
Tell me about your business. What we can do for you?